Jamie Wu receives 2021 Dorrington Award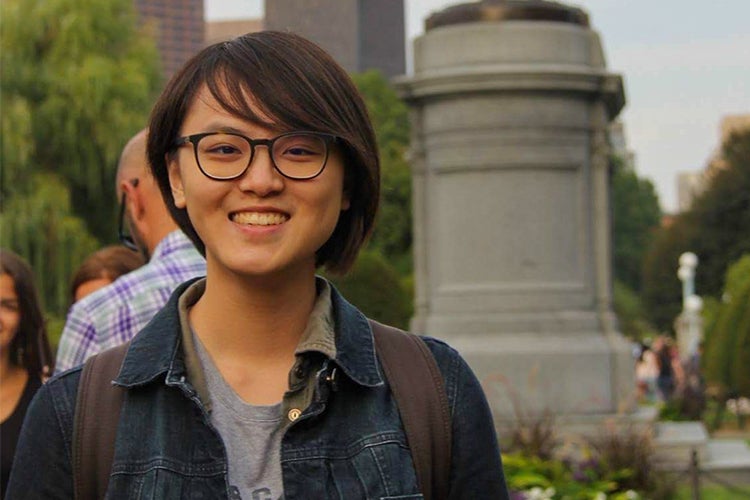 https://www.utoronto.ca/celebrates/graduate-student-jamie-wu-receives-dorrington-award
Originally by Jovana Drinjakovic
Jamie Wu, a third-year PhD student in biomedical engineering, has been awarded a Jennifer Dorrington Graduate Research Award for 2021.
Wu's research seeks to reveal how medication-carrying nanoparticles are transported from the bloodstream into tumours in a bid to enhance targeted tumour drug delivery. She is supervised by Professor Warren Chan, director of U of T's Institute of Biomedical Engineering and an investigator in the Donnelly Centre for Cellular and Biomolecular Research.
"If we can figure out what cell machinery is used to transport nanoparticles, we'll know what targeting molecule to put on these nanoparticles for them to cross the blood vessel wall and enter the tumour in larger quantities," says Wu. "These biological insights will allow us to design our particles better and get them into the cancer cells."
Her lab previously showed that only a fraction of nanoparticles injected into the bloodstream reach tumours – and they undergo active transport across cells lining the blood vessels to enter the tumour, instead of leaking in passively as previously thought. Wu uses a combination of genetic approaches, in collaboration with Jason Moffat's lab in the Donnelly Centre, as well as optical and electron microscope imaging to identify the cellular components involved in the transport.
"It's a tremendous honour to win the Dorrington Award," says Wu. "I've always looked up to my lab mates who previously won this award and it is both humbling and encouraging to be recognized in the same way."