MD/PhD student Hannah Kozlowski receives inaugural future leaders prize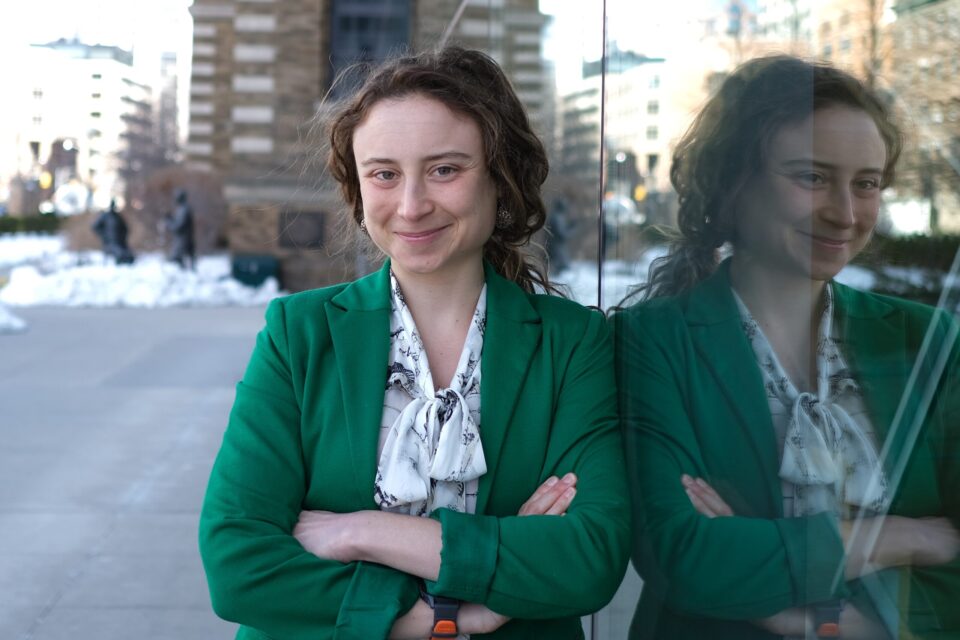 https://temertymedicine.utoronto.ca/news/mdphd-student-hannah-kozlowski-receives-inaugural-future-leaders-prize
Originally by Betty Zou
Throughout her graduate studies, Hannah Kozlowski recalls her PhD supervisor reminding her that doing a PhD is a marathon, not a sprint. As an endurance runner who has completed six marathons — including the Boston and Chicago Marathons — Kozlowski found the advice relatable and memorable.
"Running and research are both ways for me to challenge myself," she said. "It's amazing what you can accomplish when you really dedicate yourself to something and push beyond where you were."
In applying that same focus and drive to her academic pursuits, Kozlowski is the inaugural recipient of the Future Leaders Prize from the Emerging and Pandemic Infections Consortium.
The prize, to be awarded annually, recognizes outstanding PhD graduates at the University of Toronto who have completed an excellent infectious disease-focused thesis and demonstrated leadership outside of their scientific studies.