Stefan Mladjenovic receives 2023 Vanier Canada Scholarship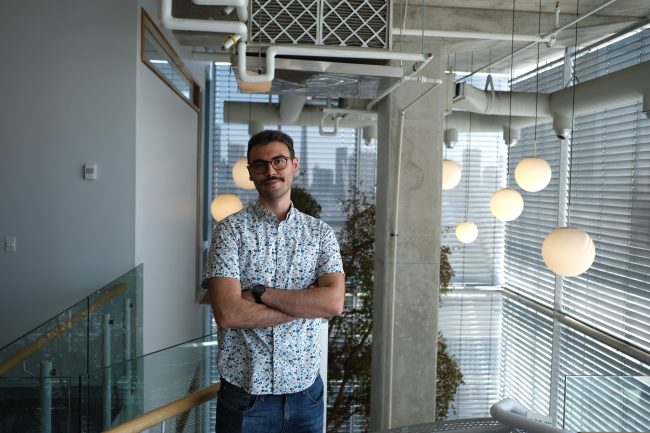 https://news.engineering.utoronto.ca/meet-five-u-of-t-engineering-graduate-students-awarded-2023-vanier-scholarships/
Originally by Safa Jinje
Five U of T Engineering graduate students working on a range of problems — from mitigating the issue of space debris to enhancing the affordability of diabetes monitoring — have been awarded Vanier Canada Graduate Scholarships for 2023.  
Providing $150,000 in funding over three years, the scholarship recognizes PhD candidates at Canadian universities who demonstrate excellence in the areas of leadership, research impact and academics. 
Stefan Mladjenovic (BME PhD candidate)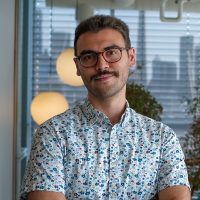 Delivering nanoparticles to targeted areas of the body can help clinicians treat cancer while leaving healthy cells alone. Mladjenovic's research focuses on the barriers that these nanoparticles still face in terms of their ability to target tumours.
"Currently, only about 0.7% of injected nanoparticles reach tumours," he says.
Supervised by Professor Warren Chan (BME), Mladjenovic is working to better understand the biology of solid tumours and the barriers that impede drug delivery.
"This improved understanding may guide us to design nanoparticles that can bypass these barriers so that more drugs in nanoparticles can reach tumours and improve clinical outcomes," he says.
"We may also be able to screen tumour biopsies to evaluate which nanoparticle drugs will be useful for treatment."
Mladjenovic became interested in cancer research during his mother's six-year battle with cancer. She passed away less than a month before he began his undergrad studies.
"Being a Vanier Scholar connects me with a network of peers across Canada who care about helping their communities and are committed to leadership and research," he says.